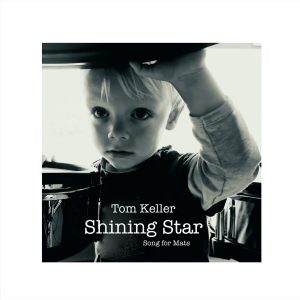 Shining Star hat Tom für seinen Sohn geschrieben.
Was kann man einem Kind mit auf den Weg geben?
" Wenn alle dich lieben, dann wünsche ich dir, dass du nicht mit ihren Herzen spielst, denn was wir aussenden holt uns irgendwann ein und fordert seinen Preis "
Für die Produktion konnten großartige Musiker gewonnen werden, die unter anderem mit Glen Hansard, Juwel, Elton John, Passenger, Jason Mraz, Cat Stevens, Angus & Julia Stone u.v.m. gearbeitet haben.
Seid gespannt, es kommt noch mehr dieses Jahr!
Credits:
Tom Keller: Vocals, Acoustic Guitar, Piano, Recording and Production
Composer: Thomas Johann Keller
Lyrics: Thomas Johann Keller
Bass: Rob Calder / Nashville ( Passenger, Glen Hansard, Julia and Angus Stone….. )
Drums: Kyle May / Nashville ( Billy Ray Cyrus, Jimmie Allen….. )
Strings: Yoed Nir / New York ( Kiesza, Rufus Wainwright, Shawn Colvin, Joan Osborn…. )
Guitars: James Paul Mitchel / Nashville ( Sad Penny, Jerry Garcia Band, The Saint Johns…)
Mix / Mastering: Grammy award winning Thomas Juth Sweden ( Jesse Joy "which won him two Grammy awards", Luis Fonsi, Alec Benjamin, Jamie Cullum, Jason Mraz, Tinchy Stryder, James Bay, as well as legends such as Cat Stevens, Elton John and A-ha.